Manufacturing Processes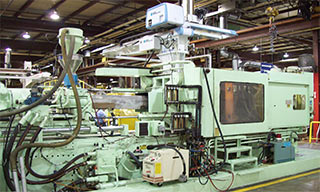 REACTION INJECTION MOLDING
Used to produce our steering wheels, this process begins with our environmentally safe polyurethane formula that exceeds OEM specifications. All blending and color pigmentation is performed internally to ensure uniform processing and color consistency.
INJECTION MOLDING
Neaton's injection molding systems are the primary processes used to produce interior and exterior trim parts. Our injection molding machines range in size from 65 to 3000 tons.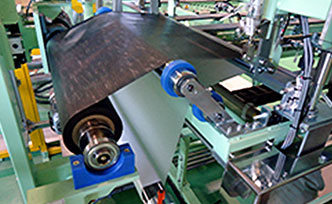 VACUUM FORMING
Our unique vacuum-forming process is used to produce complex shaped parts where a decorative surface material is formed to fit over a pre formed backing material. This process is used to produce glove box covers and film covered trim panels.
FILM APPLICATIONS
Neaton's new generation blown film line produces precise lightweight barrier films to meet specific performance parameters. Our vacuum forming process is used to produce glove box covers of unparalleled fit and finish. Precision insert molding processes combine plastic materials and metal components into a single unit, reinforcing mechanical properties and providing design versatility.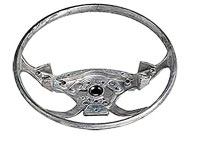 DIECASTING
Diecasting is the process used to produce the armature for our steering wheels. Utilizing the latest in die-casting and material technologies, we have been able to increase the quality and strength of steering wheel armatures, while reducing weight to meet our customers' ever-changing needs.